ATX Hosting
Sapience provides the most cost effective hosting solution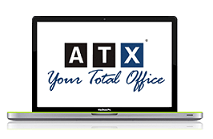 Do you want to save your time and business expenses by hosting your ATX Tax software on dedicated servers for a seamless data accessing and sharing experience? If so, Bookkeeping company is the perfect place where you can get best ATX hosting solutions of different versions at industry challenging prices. We, at Sapience Cloud have years of experience in hosting domain and we have mastered the art of offering best hosting solutions to the accounting professionals so that they can do their accounting activities with ease and comfort.
Sapience Cloud team is highly skilled and holds a sense of perfect professionalism for enabling its clients to use the ATX tax software anytime, anywhere all across the globe. We also offer you the ease of access for all types of your ATX desktop features due to which the accounting professionals can prepare their tax returns in minimum time. Being affordably priced and easy to use, the ATX tax software is designed for increasing any organization productivity thus assisting you in enhancing your practice and augmenting your bottom line.
Whether you are a small accounting firm or medium accounting firm, hosting of ATX tax software is always a good idea since Sapience Cloud holds significant experience of hosting your ATX software in perfect cloud environment. Our team follows a dedicated approach and they have a good understanding and knowledge of hosting the ATX tax software on cloud support servers and apart from this, they also offer 24X7 tech support services through email/chat or phone.
Advantages of Hosting ATX tax software with Sapience Cloud :
Anytime, anywhere access facility, Sapience Cloud enables its clients to use the ATX tax software from anywhere and anytime for carrying out their accounting functions thus increasing the proficiency of tax return as well. Hosting the ATX tax software on terminal servers is ideal for accounting and tax companies.
Maximum productivity with easy tax work:
ATX tax software hosted on terminal servers offers the accounting professionals with real time work environment allowing them to use this software from anywhere.
Speed and Durability:
You can also gain high speed entries along with trustworthy data access with the help of hosted ATX tax software on Cloud Support servers of Sapience Cloud since we ensure the reliability and availability of client data.
No Set-up installation:
No need for you to install the software on your machine since Sapience Cloud installs the ATX tax software on their dedicated terminal servers, which is easy to use via RDP with efficient response time.
Overall, besides the advantages mentioned above, you will also get a number of other benefits if you choose to subscribe to our ATX tax software hosting services.