Lacerte Hosting
Sapience is the best platform to host your Lacerte tax software because we provide 100% up time with high availability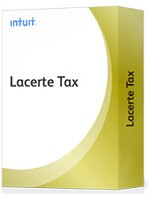 Lacerte Tax Software Hosting:
If you want to use Lacerte Tax Software anytime anywhere with QuickBooks or any of your other accounting software then Sapience Cloud is the best place for you. By availing our Lacerte Tax Software cloud hosting services you can manage all your tax prepare in real time. Lacerte Tax software gives you complete assistance in tax preparing and saves your valuable time and resources. Sapience Cloud offers hosting of all version of Lacerte Tax software on Windows terminal server.
Benefits of Lacerte Tax Software hosting with Sapience Cloud:
Anywhere, Anytime access of software: By getting your tax software hosted with us, you get the option to access your tax software anytime and from anywhere round the globe. We ensure the complete security of your data and take backup of your data on daily basis to eliminate any chances of loss of data.
Multi user access:
Sapience Cloud offers the multi user access hosting of Lacerte tax software that means, you and your staff members can access this software at the same time if you have bought this software with multi user license.
Microsoft office integration:
The Lacerte Hosting solution offered by Sapience Cloud is fully integrated with Microsoft office application that means you can directly import or export data from Microsoft office to the software.
Dedicated Apps server for complete confidentiality:
For maintaining the complete confidentiality of your tax returns Sapience Cloud provide a dedicated virtual terminal server where you can also install other software such as QuickBooks, Peachtree etc.
User Friendly Environment:
Sapience Cloud offers the most popular and user friendly server operating system for Lacerte Tax Software hosting that is Windows server 2003. That means you don't have to worry much about the server or software implication, you can just concentrate on your own business.
Universal Printing Solution:
Our universal printing solution gives you the ability to get the hard copies of your work done by easily mapping all the local printers on the server.
Free 24x7 Technical support from our experts: We provide 24x7 free technical support via Live Chat, Email, voice and remote support to resolve your problem as quickly as possible. Our team of customer support engineers are highly experienced.