MYOB Hosting
Sapience is the only one MYOB hosting provider who provides printing solution free of cost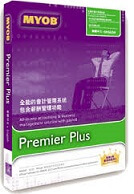 Small yet well-admired accounting software amidst accounting professionals, MYOB accounting hosting software offers enhanced protection and better data access to its clientele. Sapience, a known and reputed service provider of cloud computing and hosting services provides MYOB hosting services at unbeatable prices. Supported by a team of experienced and skilled technical experts, Sapience guarantees 24X7 tech support services for solving all kinds of technical glitches associated with MYOB Cloud Accounting hosting software so that the accounting professionals find it easy to use this software and its feature very conveniently.
Moreover, clients can contact the technical experts of Sapience by email, chat or phone to get their issues fixed on priority basis. MYOB accounting software has a set of impressive features that help the accounting professionals to complete their accounting tasks with greater ease and better efficiency. With its core accounting features, MYOB is preferably used in small business so that the accounting tasks can be completed in shortest interval of time. MYOB hosting service is considered as best when you want to use all the features of MYOB software and Sapience uses the important bookkeeper for hosting MYOB so that the clients can use all the features of its software without any hassle. Sapience offers many advantages if you choose to take the MYOB hosting services from it ans the advantages are listed as follows:
Ensured and free of cost availability of printing solution for all kinds of MYOB solutions
MYOB Hosting
* All cloud Solutions of MYOB will be found at one place
* MYOB accounting software can be used from anywhere and anytime
* Regular data backup facility for MYOB Company files
* Guaranteed 100% uptime for MYOB accounting software
* Affordable MYOB hosting service
The range of hosting services covered by the technical experts of Sapience includes the following :
* MYOB Accounting Hosting
* MYOB Premier Hosting
* MYOB Business Hosting
* MYOB Premier Plus Hosting
Apart from these benefits, Sapience takes the privilege of offering very cost effective MYOB accounting software hosting that starts only at $29 per user per month hence it completely eliminates the concept of investing big amounts while taking intuit support services.