Peachtree Hosting
Sapience offers peachtree hosting at very affordable price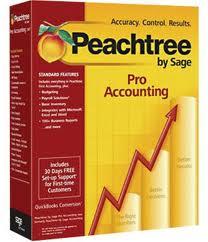 Sapience Cloud Offers Peachtree Hosting services to its treasured clients at very affordable and leading prices. Integrated with the newest cloud computing features, the hosting service is secured and economical so that the customers can get access to the most secured hosting server without shedding a lot of pennies from their pockets. It also saves you from the worries of maintaining IT environment and Peachtree hosting solution offered by our experienced and qualified technicians saves you from the pains of technical problems that help you in focusing more towards your business processes.
For accounting experts, Peachtree Hosting provides a wide range of benefits and they are also saved from the headaches of sever and application maintenance, data security, data backup and Peachtree tech support. For hosting Peachtree, the Sapience Cloud professionals install the accounting software of Peachtree on cloud support servers. Apart from this, they also offers 24X7 technical support for resolving any type of queries related with the Peachtree hosting services. Besides, Sapience Cloud also make sure to enable the remote access on cloud based terminal servers.
Clientele will also get a bundle of advantages if they choose to take Peach Tree hosting services from Sapience Cloud and they are listed as follows:
Anywhere, anytime access to application :
We at Sapience Cloud gives our clients the liberty to access the Peach Tree accounting software anytime and anywhere since your data and application are available online in the tier 4 data center and they are also backup on a daily basis.
CRM Integration :
For CRM software, the Peachtree Cloud solutions are best since the clients only have to give the detailed information and Sapience Cloud offers these cloud solutions for all types of CRM software like Salesforce, ACT, SugarCRM etc.
Multiple User Access Control :
The Peach tree hosting services provided by Sapience Cloud is enabled for multiple user environment and many people at the same time can access the company files from different locations.
Office Integration for Exporting Peach Tree Data :
The Peach Tree Solutions offered by bookkeeping company is integrated with Microsoft Office applications to help in importing and exporting data to Peach Tree company files.
You can also get Peach Tree Terminal Server Hosting with improved printing viability option from Sapience Cloud and you can conveniently access the Peach Tree files and print them from your local printers.