Quicken Hosting
We provide completely user friendly Quicken Hosting services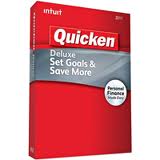 Being primary and popular accounting software in this technologically dependent world, Quicken offers cost effective hosting services to its clients with enhanced security and protection. With its eminent existence in cloud support from years, Sapience Cloud hosts the Quicken Software on its terminal servers and its highly specialized and certified technicians ensure 24X7 techs assistance for solving all type of technical glitches associated with the Quicken software along with the implications of server hosting as well. We guarantees its customers that all the Quicken data of its customers remained secured and protected in the tier 4 data center with the facility of auto data backup powered by environmentally friendly backup generators.
The key add-ons offered by Sapience while choosing the Quicken hosting services are listed as follows:
* Quicken Bill Pay
* Quicken Home Inventory Management
* Quicken Online Backup
* Quicken Health Expense Tracker
* Quicken Checks and Supplies
* Quicken WillMaker
* Credit Score with Complete quickbooks payroll with PayTrust
Apart from this, the different benefits associated while choosing Quicken Hosting services from Sapience Cloud are:
Multiple User Access System:
Sapience Cloud offers the liberty of accessing the Quicken files and applications in multiple user scenario, which clearly means that two or more people can easily get access to the Quicken files thus reducing the time and hassle of using the files one by one.
Application Anywhere/Anytime:
Sapience Cloud also extends the freedom of accessing the Quicken accounting software through the world since the data and Quicken files are loaded on tier 4 datacenter thus making their availability online.
Office Integration:
the Quicken hosting solution offered by Sapience Cloud is fully integrated with the features of Microsoft Office applications to make the importing and exporting of data easy through MS Outlook.
CRM Integration:
Sapience Cloud also provides CRM compatible quickbooks tutorial solutions for making it compatible with CRMs like Sales Force, ACT, SugarCRM etc.
Quicken Add-Ons Integration:
Sapience Cloud also offers integration of Quicken Add-ons if you choose to take Quicken hosting solutions from it according to the varied business requirements. All these Quicken add- ons are devised to meet the different financial and accounting requirements.