Tax Software Hosting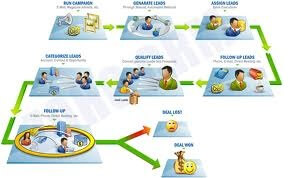 Sapience Cloud takes pride in hosting all popular tax software of US and Canada and it also offers the best hosting platform on its newest VMware ESX virtualization environment along with the facility of hosting on its Windows terminal servers. Apart from this, Sapience Cloud guarantees 24X7 tech support for helping its patrons anywhere and anytime.

The famous taxation software running on the hosting environment of Sapience Cloud is

: * ATX 2005, 2006, 2007, 2008, 2009, 2010, 2011
* Lacerte 2005, 2006, 2007, 2008, 2009, 2010, 2011
* Proseries 2005, 2006, 2007, 2008, 2009, 2010, 2011
* Drake 2005, 2006, 2007, 2008, 2009, 2010, 2011
* Ultra Tax 2005, 2006, 2007, 2008, 2009, 2010, 2011
* Taxworks 2005, 2006, 2007, 2008, 2009, 2010, 2011
* Taxwise 2005, 2006, 2007, 2008, 2009, 2010, 2011


Besides the above mentioned software hosted by us, Sapience Cloud also offers quickbooks hosting services to a number of other software, which includes CorpTax, Tax Slayer, Go Systems, Tax Dimension, Tax Station etc.

Sapience Cloud offers 24X7 services over phone, chat or email for troubleshooting the problems related with the tax software hosting services. You can discuss all your hosting requirements with its technical experts, who are there to answer all your queries with best solutions.

Other important advantages at Sapience Cloud are listed as follows :

Multiple User Accessibility:
If you choose to buy multi user license with tax software from Sapience Cloud, you will get the liberty of using your files and data simultaneously with one or more users.

Office Integration:
Fully integrated with Microsoft Office applications, the tax hosting solution offered by Sapience Cloud helps in importing and exporting data into Tax returns.

Dedicated Apps Server:
Keeping the confidentiality and privacy of your tax returns, we provide virtual dedicated terminals along with the liberty for installation of other applications and tax software add- ons.

User friendly Environment:
Book Keeper offers Windows 2003 terminal servers for hosting the applications such as PeachTree, QuickBooks etc.

Global Printing Solutions:
While choosing ,Bookkeeping Services, you will get impressive printing viability and you can conveniently access other documents and tax returns and can print them directly as well. The printing solutions offered by company helps in mapping all your local printers so that your hard copies remain just a click away from you.