TaxWise Hosting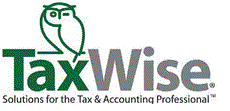 Are you looking to host United States popular taxing software, Taxwise on dedicated terminal servers? If your reply is yes, then why to worry, instead choose for the best Taxwise software hosting services from Sapience Cloud LLC, which is supported by a specialized and skilled team of technical experts, who are available 24X7 a year for offering your technical assistance through email/ chat and phone over issues related with the use of this Taxwise software. Sapience Cloud offers a very powerful hosting platform for hosting of Taxwise software to ensure that the requirements of all professional accounting experts can be satisfied no matter whether they are working with a small, medium sized or big enterprises.
We, at Sapience Cloud host different versions of Taxwise software suitable according to the varied needs of our clients. Apart from this, you can also be able to catch up with all Desktop features with our offered Taxwise hosting service which also helps the accounting professionals in completing their tax related tasks with better efficiency. By choosing the Taxwise hosting solutions from Sapience Cloud, you will not only able to perform the electronic filling but you can also get the most compatible hosting environment for hosting all types of Taxwise Add-ons depending on business needs, which includes the following points:
IntelliForms
Quick Tax Estimator
TaxScripts
W-2/1099
Scan & Fill
Payroll Compliance Reporting
Central Office Manager
Document Manager
Additional advantages of Taxwise software are listed as follows:
Anytime, anywhere application access:
You can easily access the Taxwise software from anywhere and from anytime across the globe. It is because the application and data will be available at tier IV datacenter and they are continuously backed up in a daily routine.
Multiple User system:
If you have bought the multi user license along with the Taxiwse software, then you along with your staff can conveniently access the Tax returns and related documents just like a multi-user operating environment.
MS office integration:
You will also get the MS office integration with this tax software to help you in importing and exporting files through your local systems on the terminal end servers.